The Association for Science offers a wide range of trainings, seminars and presentations for improving awareness in the international scientific space. It is for both beginners and experienced researchers.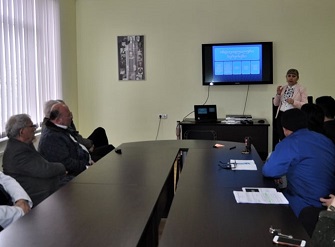 Presentations and trainings will be held at the time announced by the association, also it may be held after negotiations with the organizations.
Choose your desired activity, deepen your knowledge and acquire a new qualification. If there is no vacant place on your course or it is not convenient for you, please contact us.
The main content of the training course is:
Electronic Databases;
The features and types of Electronic Scientific Publications;
 Electronic Catalog and Electronic Library. (Difference and similarity);
Brief instructions for searching information;
Digital Object Identifier (DOI);
Methods of References in the scientific papers;
The features and types of Biographical Databases;
Methods of improving the Citation Index and the awareness of the researchers in the International Space;
Creating the Scientific Profiles of Researchers and their types;
Publishing Scientific Papers in Georgia or foreign Journals and etc.